STEP 1:
Select 'View Your Titles' from the navigation pane on the left hand side.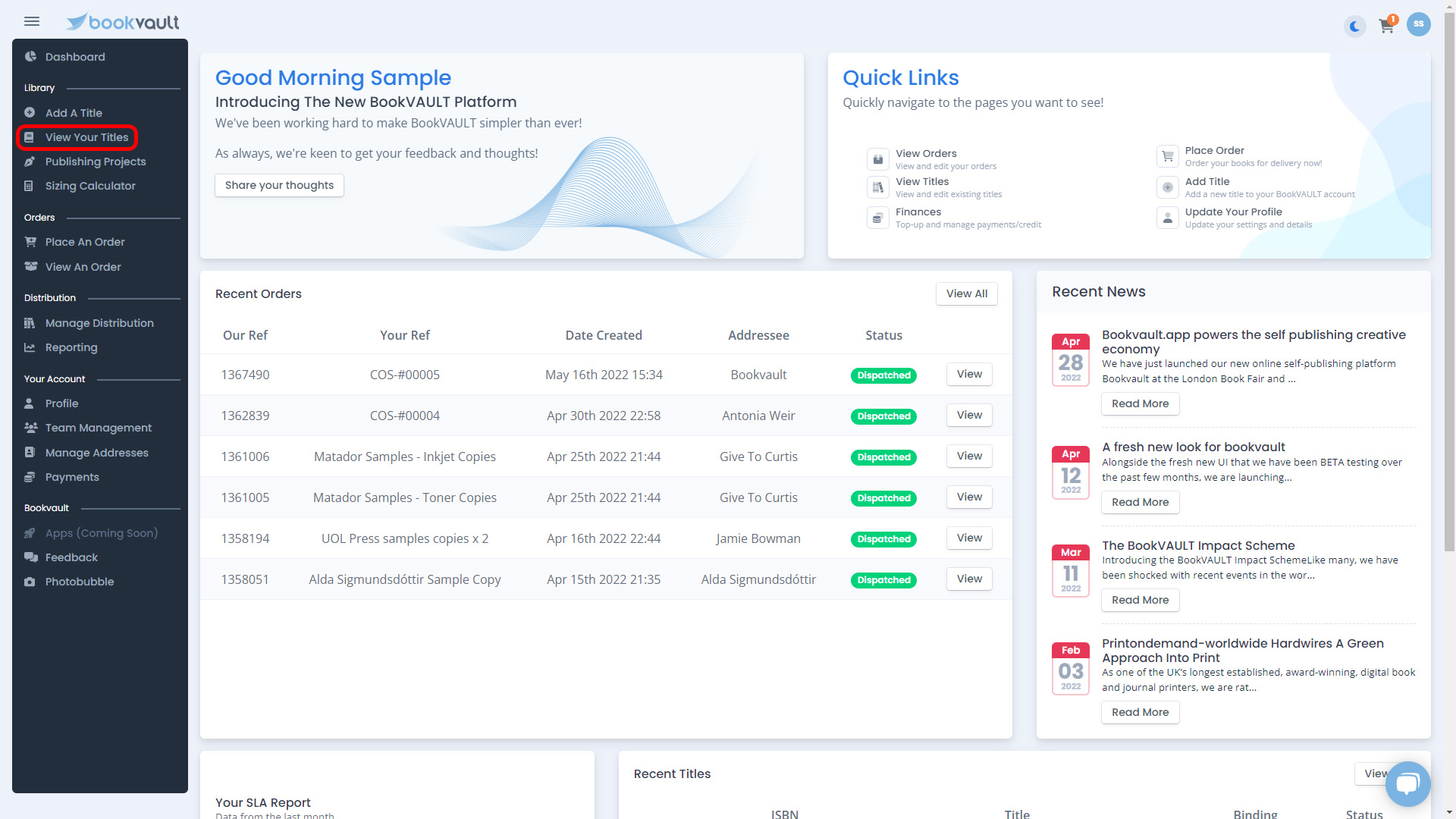 STEP 2:
You will then be presented with a list of your title/s. From here, you can either click on the PDF icon which is the bottom one shown here, or click on 'More Details' and click the button 'Files' from the sub menu.
STEP 3:
Clicking on either of these will take you through to our file management area which will look like the below screenshot. This is where you can upload new files, download existing files and also check the virtual proof of your book.
STEP 4:
You should have an option for both a cover and text file to be uploaded, if you have a dustjacket on the book, you will be able to upload an additional file for that. You can either click on the drop box to open your file explorer system, or you can drag and drop these directly from your device.
STEP 5:
Once you have selected your files from your device, or dragged and dropped them onto the drop boxes. Our system will start downloading and validating them. For larger files / slower internet connections, please note that this may take a bit longer to process.
STEP 6:
Once the file has gone through the validation process, it will come back with either a success or errors. The system checks the health of the files to ensure they are not corrupt, the page count is matching the specification you have inputted, and the dimensions of the document also match the submitted specification. Our system does not check for issues with transparency, or fonts being embedded so would advise to always make those checks first.
STEP 7:
Once both of the files have been checked and validated by our system, you will get a pop up like the below. From here you can go back to your library, or place an order for your new title.