So, you've uploaded your files onto bookvault and ready to place an order, but unsure on the artwork you have supplied. Not a problem, we have our virtual proofing that can give you a 360 degree virtual representation of what your book should look like.
STEP 1:
From your dashboard, access 'View Your Titles' from the navigation pane on the left hand side.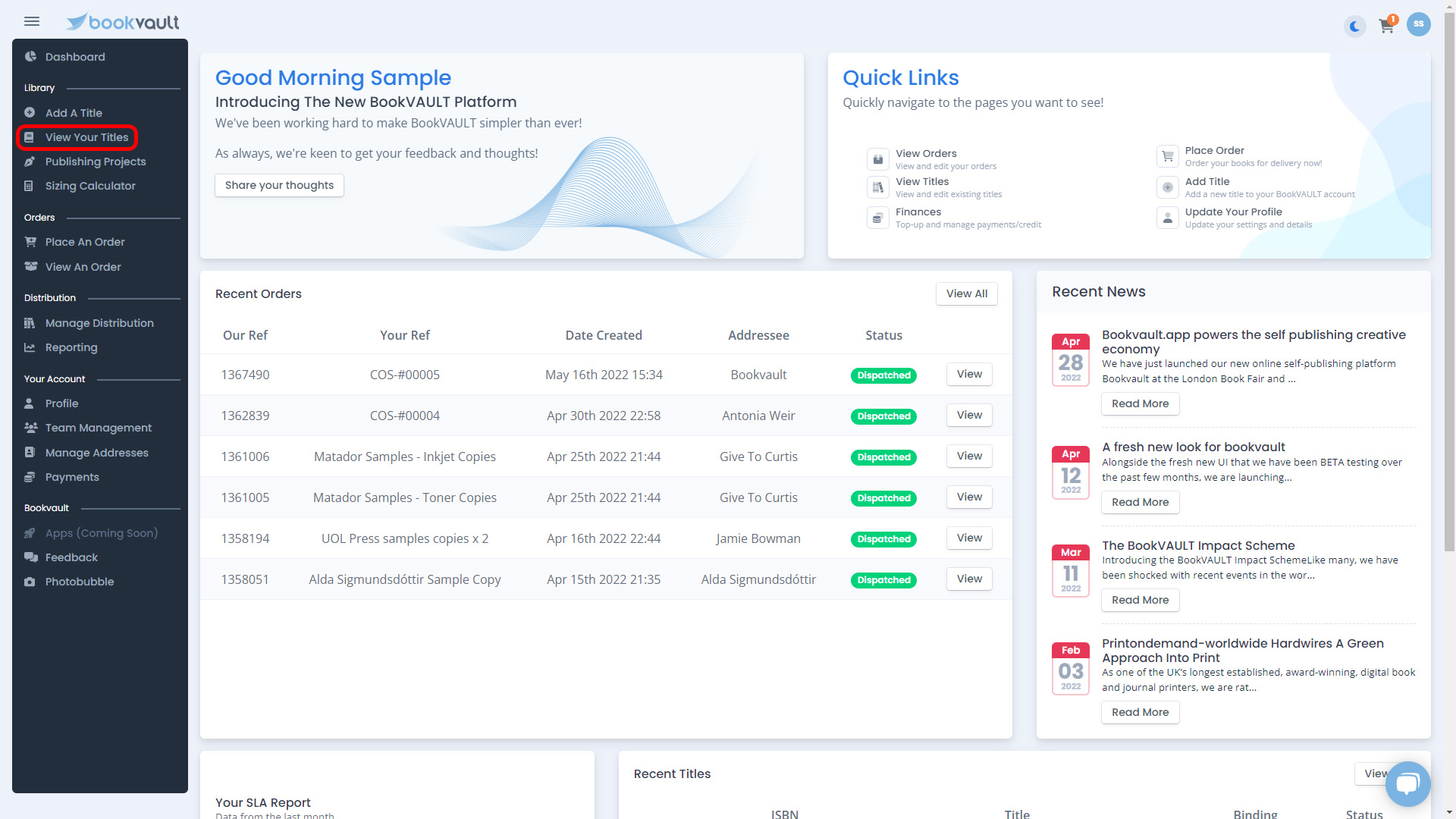 STEP 2:
You will be able to see your title/s here. Access the file management area for the title you want to view a proof for. You can access this by clicking the PDF icon at the bottom of the title, or by clicking 'More Details >>' and then 'Files' on the submenu.
STEP 3:
Once you are in the file management area, you can click the 'Virtual Proof' button at the top of the page to check a 360 degree representation of your cover artwork.
STEP 4:
This will then load your virtual proof, please note for large file sizes or slow internet connection – this step can take more time
STEP 5:
Once it has loaded, you will be presented with your artwork imposed onto a cover, this should highlight what the book should look like – the spine alignment etc. Please note this is just a representation and with the digital production of your book, there can be slight tolerances with the final output.
STEP 6:
Once you have checked this and happy with the artwork, you can click 'Close' on this dialogue box and then you are ready to place an order.